If you're deciding where to place your video ad budget, YouTube has an extensive reach and robust targeting capabilities that make it a valuable platform to use across the customer journey.

For years, video has dominated the marketing space. It's the most frequently shared, the most preferred for learning, and one of the most effective converting types of online content available. Video is in demand, and one of the leading sites for online video consumption is YouTube.

More than 2.1 billion people use YouTube. That's one-third of all internet users! And with 88% of people wanting to see more video content from brands in 2022, now is the time to invest in your video presence on YouTube.

In this article we will discuss what YouTube video ads are as well as the various types available. We'll also cover how much you can expect to spend and the benefits you can gain from your ads. 
What are YouTube Video Ads?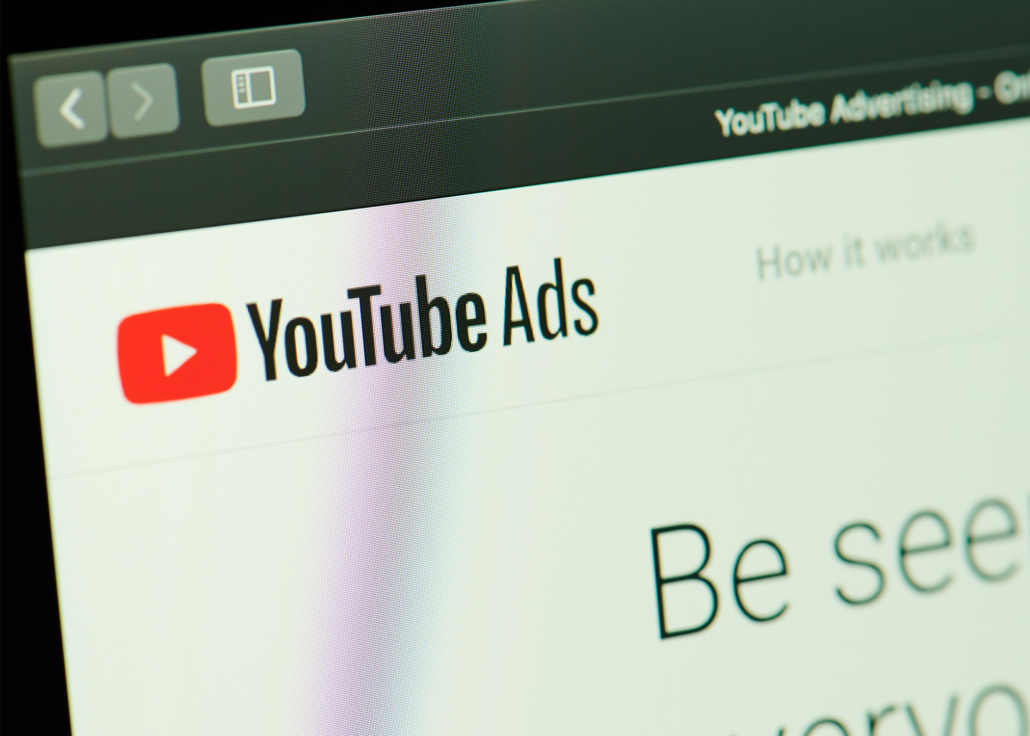 YouTube video ads are paid advertisements that use video as the medium for communicating your message. They are especially effective in selling products and services or generating leads.
There are three primary ways in which you can target new customers on YouTube:
Keywords:
Keywords work like a regular Google search. Someone types in a keyword you want to rank for and your ad will be shown.
Placements:
With Placements you can run your ad before a specific video or on a channel. A few examples could be, an influencer of your niche, a highly respected industry leader, or even your competitor.
Audiences:
Affinity and in-market audiences are ready-to-use audiences predetermined by Google. With affinity audiences, you target people based on specific interests. With in-market audiences, you target people who actively research or compare products across the entire Google network.
Each method of YouTube ad use can be used individually, or you can mix and match, to create the highest ROI for your ad spend. But before you're truly able to build your ads, you need to understand the different ad types available. Where the targeting methods are how you reach them, the different ad types are what you provide.
Different Types of YouTube Video Ads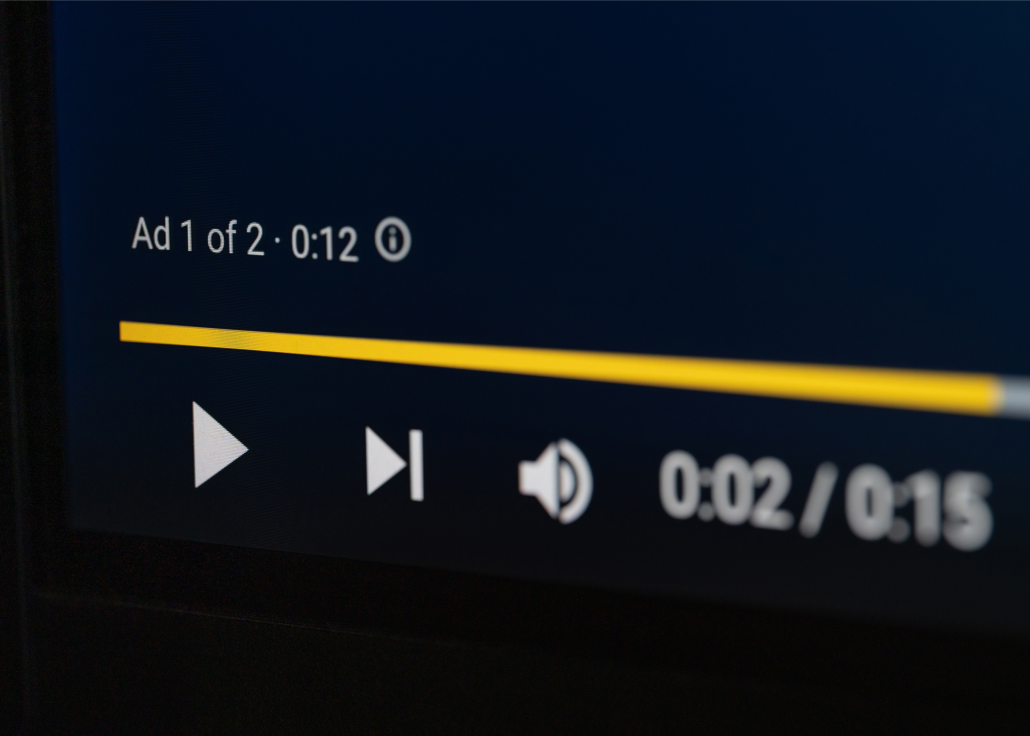 With YouTube ads you can create engaging video campaigns with a variety of video ad formats to connect with your potential customers in different ways on YouTube. Available video ad formats include:
Skippable in-stream ads

Non-skippable in-stream ads

Bumper ads

Discovery ads

Non-Video ads
1. Skippable In-Stream Ads
Skippable in-stream video ads can be delivered either before or during a video. These ads play automatically for a minimum of 5 seconds, then the viewer can choose to skip them. In general, the video ad needs to be between 12 seconds and 3 minutes long. One of the benefits of this type of YouTube ad is that you're only getting charged when someone watches at least 30 seconds, the entire ad if it's under 30 seconds, or if they click on it.
Skippable in-stream video ads are also paired with a banner ad at the top right of the screen during the duration of the video. Even if a user skips the video ad, the banner ad stays.
2. Non-Skippable In-Stream Ads
Similar to the first ad type, these ads also play either right before or during a video. The biggest difference is that the viewer doesn't have the option to skip at all. This is important to note because around 76% of people skip ads in youtube videos whenever possible. Non-skippable ads are best when your brand needs to raise awareness and you don't want to get hundreds of ad skips. 
The way that these ads are billed to advertisers is different as well. Charges are based on the number of impressions. Non-skippable in-stream ads are charged for every 1000 views; also referred to as a cost per mille or CPM.
Bumper ads are six-second, non-skippable video ads that play right before the viewer's actual video. These ads are a good option for anyone who has a quick, simple message to communicate without needing the full production of a longer video. These ads, much like non-skippable in-stream ads, are a great method for increasing awareness. They are perfect for things like promoting an event or spearheading brand reach and frequency.
Discovery ads are a unique YouTube ad format that is similar to Google search ads and show amongst search results in a semi-organic way. These ads capitalize on the use of YouTube as a search engine. Like Google text ads, YouTube's Discovery Ads appear at the top of a search with a small "Ad" label in the display to let viewers know they are a paid result. Discovery ads are composed of a thumbnail image and three lines of text. Because they can show on the search results page, video watch page, and YouTube homepage, they offer quite a bit of visibility and versatility.
For advertisers without a large budget for video or who want to enhance their YouTube presence, YouTube offers 2 formats of non-video ads.
Display ads: These non-video ads appear on the right-hand sidebar of a relevant video. They are composed using an image, text, and a CTA with a link to your website.
In-video overlay ads: These ads are layered on top of video content from monetized YouTube channels.
Both formats of non-video ads are charged on a cost-per-click basis.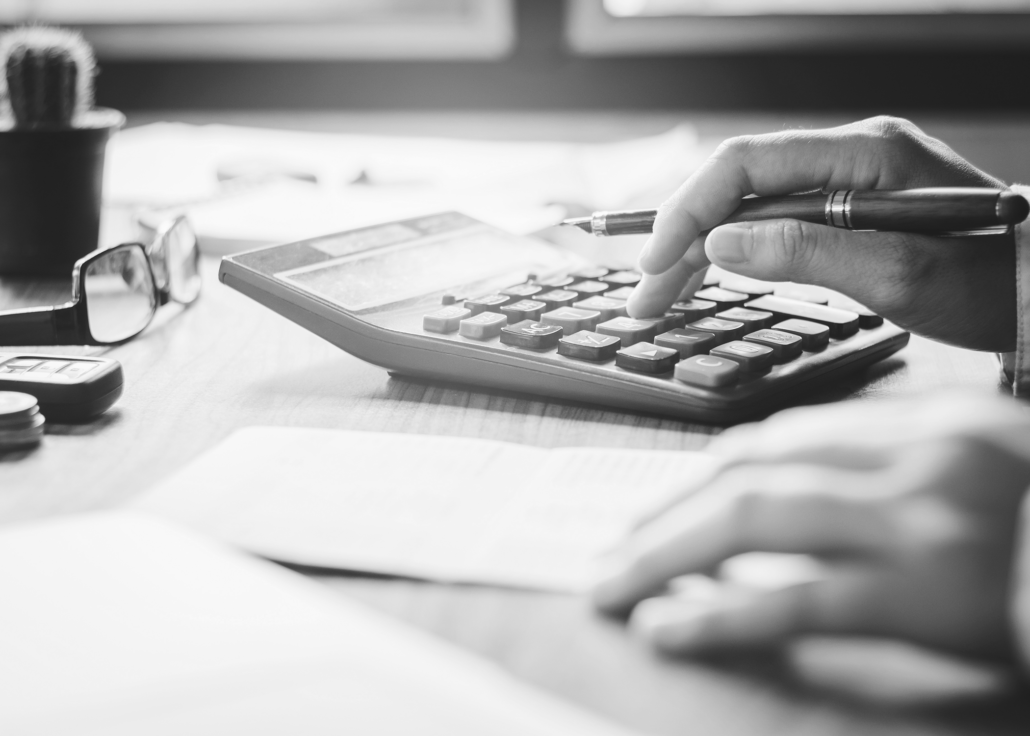 YouTube ads require additional front end investment, in the form of creation of a video. This is precisely why they're able to perform better and with a lower long-term cost than other advertising platforms. Because of the higher barrier to entry with the high initial cost, there are fewer competitors vying for the same valuable audience. But how much are you expected to spend on running the ads themselves?
Both fortunately and unfortunately, there is no set cost to running ads on YouTube.The cost of YouTube ads depends on several factors that vary with the ad type and outcome you're looking to achieve with your campaign. YouTube follows a cost-per-click and cost-per-view pricing model, which is similar to its parent company, Google. This pricing model means your YouTube advertising rates depend on the actions of the viewers.
When you advertise on YouTube, there is no minimum amount you must spend, but how much should you spend on a YouTube ad to gain a true return?
The amount you spend on a campaign will depend on the daily budget you set for your campaign. Most businesses invest a set daily amount to run an advertising campaign on YouTube. This amount increases as companies know more about their campaign's performance.
In most cases, you're going to pay for cost per view (CPV) or cost per click(CPC). Every time someone views or clicks your ad, you will pay for that view or click. It's important to set a maximum amount you want to spend on views to ensure that you don't overspend your campaign's budget.
This isn't a standard cost every time, but it is the typical rate that businesses experience when they invest in YouTube advertisements. Your YouTube ad prices will vary depending upon the video quality, your target audience, and your campaign goals.
YouTube ads have an average cost-per-view of $0.10 – $0.30, and the views that you generate will count towards your overall YouTube viewer count.
The Benefits of YouTube Ads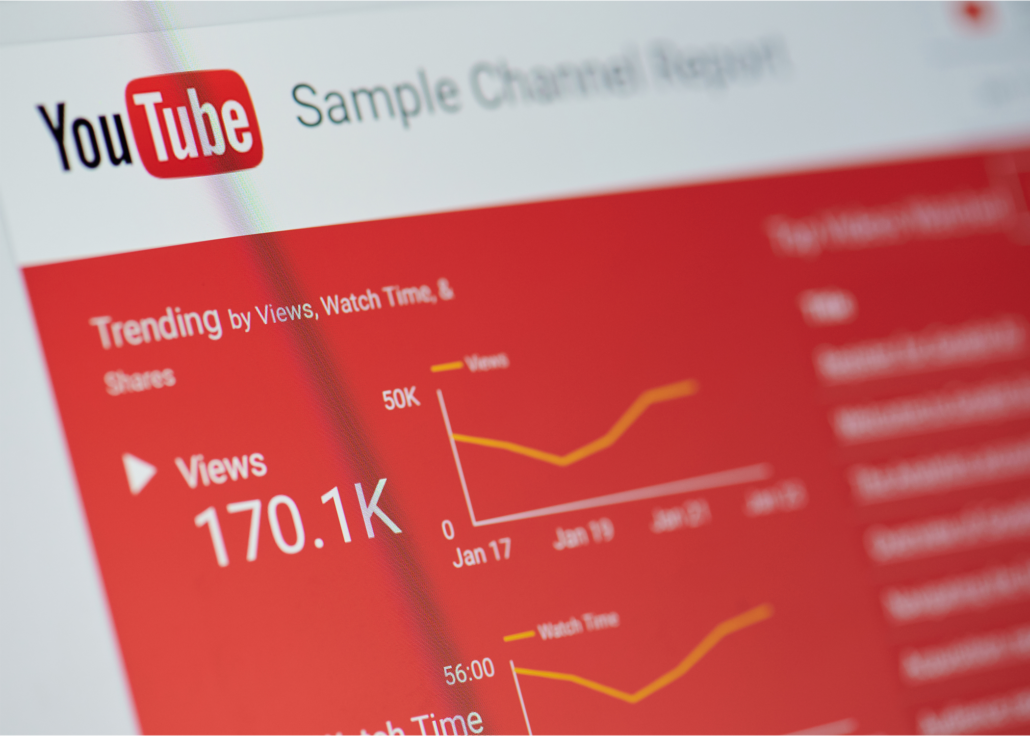 After discussing the types and costs of YouTube ads, the question that comes up next is why should you invest in YouTube at all? 
The benefits of YouTube include but are not limited to:
Appearing in front of a large pool of potential customers

Acquiring leads for cheaper than traditional search ads

Integrating with the entire Google Ads network containing extensive information for precise targeting

Using video, the most effective content for audience engagement and attraction
Videos tend to have a higher level of engagement among viewers and thus provide better returns. Social videos are believed to receive nearly 1200% more shares than text and images. On top of that, Google claims that people who watch YouTube ads to completion are 23 times more likely to visit or subscribe to a brand channel, share a brand video, or watch more by the brand. Even those who don't watch the full ad are 10 times more likely to do one of those things.
YouTube advertising is an incredible way to increase brand awareness and generate leads from a relevant, engaged audience. Though YouTube ads take more work on the front end, ultimately they cost less than most other types of search ads, and they work.
Overall, YouTube is worth it. You just have to find the right strategy for your business through trial and error with YouTube targeting and ad formats.
If you want a YouTube ads strategy to maximize the potential of your marketing budget, get in touch with us.
Fill out our form and a member of our team will be in contact soon. Let's discuss your marketing needs and see what RELLO can do for you.
Was this post helpful? Share it online.