Solar Email Marketing - Post Outline
Solar Email Marketing - An Overview
Email marketing has proven to be one the most successful methods of marketing, with a conversion rate of over three times more than other social advertising methods. Generating compelling and converting content can boost your solar business by getting directly in touch with your current and future consumers. 
"Solar" is a part of nearly every conversation today on long-term energy generation, personal sustainability, and home improvement. But, it can still be a daunting idea with a hefty price tag. Learning to effectively communicate your solar business through email marketing can create digestible, easy-to-understand, and targeted content that makes sense to your readers.
What is solar email marketing?
Solar email marketing is using the power of email to distribute content on your solar business directly to your target audience's inbox.
Email marketing is a direct marketing strategy that promotes relevant and important content about your business straight to your consumer. By using data analytics to generate targeted marketing campaigns and personalized material, you can ensure that the right information goes to the right people. 
The 4 main types of email marketing include:
Promotional content. Promotional content refers to any information relating to offers, sales, or deals that your solar business is currently running. This tactic can help draw new customers to your solar company and influence them to take the leap to purchase. Popular types of promotional content include offering a certain percentage off a first-time purchase or a limited discount code to incentivize purchasing within a specific time frame.



Informational content. Informational content includes descriptive information on the details of how solar energy works and its application to solar panels. This may consist of a mini rundown on the basics of solar power or a digestible infographic on how solar panels capture and use energy. This can be incredibly useful for new buyers who are interested in seeing how their purchase functions.

Educational content. Educational content is material that teaches the reader about solar and its benefits. Educational content is crucial when attracting new customers as it shows them how solar can fit into their daily lives. This can include attention-grabbing content like "Top 3 Ways Solar Power Can Save You Money". Teaching potential customers about the benefits of your solar product can help them feel confident in a purchasing decision.

Re-engagement content. Re-engagement content is slightly different from the other three forms in that it is less about the content and more about who receives it. Re-engagement emails help you reconnect your solar business with customers who have not been active. For example, if you have a potential customer who submitted their email in an inquiry form but has been quiet since then, strategic re-engagement emails can help draw them back in.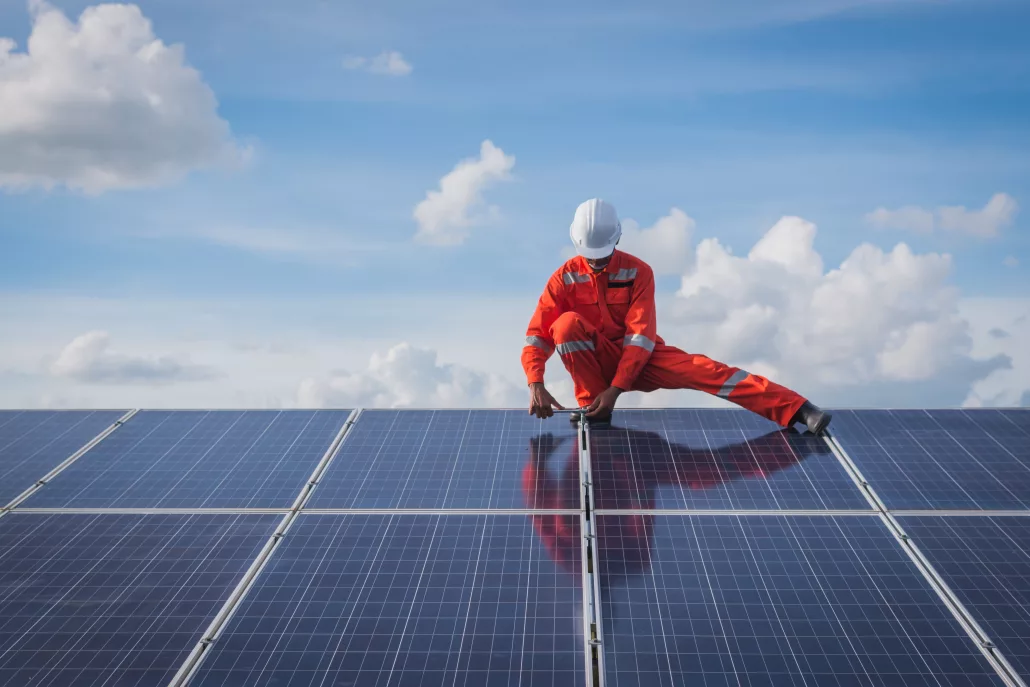 Why is email marketing important for solar?
There's a few reasons why email marketing is uniquely beneficial strategy for solar installers.
Purchasing solar is not the same as buying more energy-efficient light bulbs. Investing in solar can come with a large price tag, and customers see that.
Because it is such a big purchase, potential buyers frequently consider solar for a long time before actually making a purchase. They often take time to research and understand if the benefits make the price worth it.
Aside from offering educational and informational content about solar directly to your customers' inboxes and helping your business be top of mine once homeowners are ready to buy, email marketing is low-cost, customizable, and measurable.
Among all the methods of marketing, email marketing is one of the most cost-efficient marketing strategies.
Because the cost of generating and sending emails is relatively small, you can funnel more of your business's funds into other areas that may cost a bit more. According to studies, email marketing actually brings in $40 for every $1 spent– a dramatic return on investment.
Email marketing also offers a personalization aspect rarely found in other channels.
The emails in your contact list were provided by their owners, meaning you're sending your solar information to people who are actually interested in hearing more. Based on email user analytics and specific characteristics, you can send groups information that is more applicable to their situation, like promotional offers to prospective buyers. Highly targeted content is far better performing than the generic, one-size-fits-all.
Perhaps one of the biggest draws to email marketing is its measurability. Marketing functions at its best when it's paired with concrete metrics that reflect which strategies are successful and which strategies are not.
These metrics include demographics, click-through rate, subscriber retention rate, and open rate, among many others. Email marketing platforms can accurately track and attribute performance. Especially over time, you can generate enough data to see patterns on what is effective, what needs to be altered, and where your solar marketing efforts should be focused.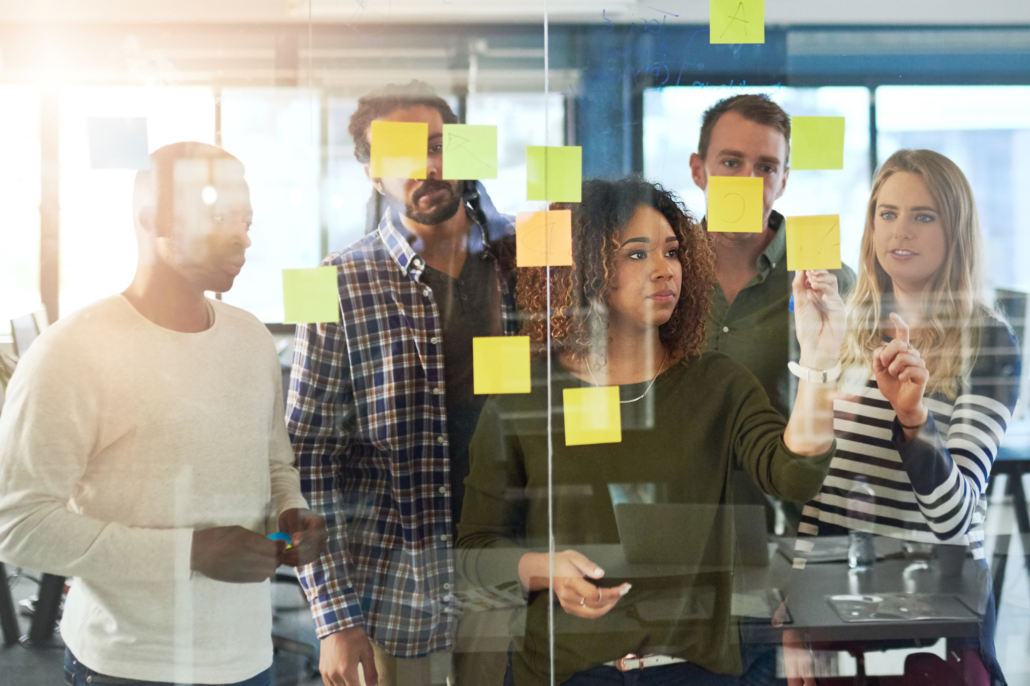 Successfully Use Solar Email Marketing With These 6 Tips
It's one thing to understand the value of solar email marketing–it's another to implement a successful email marketing strategy. Here's we'll cover some high-level tips on finding success with your solar email efforts. 
Understanding your audience is critical to ensuring your solar marketing efforts are well-spent. There is little value in sending your solar information to the masses in hopes that some will bite. In fact, random cold emails sent to a large group often see no success. Instead, finding your correct audience email list includes understanding the demographics of your customers and what they are seeking. From there, you can ensure that your marketing efforts reach people interested in what your company has to offer.
Once you have found your target audience or audiences, you will want to apply the same sort of strategy to your content. One-size-fits-all content rarely provides the same results as tailoring your material to its receiver. Groups of prospective solar customers will want to read different content than those who have already purchased. Additionally, generic copy written for the masses is easy to spot. Elevating your content to be personalized and pertinent to the reader will not only be more effective in the long run, but it will make your solar company stand out more. 
Making the switch to solar and investing in the upfront price tag is a journey for your customer. It may look like an initial interest phase, then a research phase, followed by inquiries and clarifications on services and products, to finally make the purchase. While not all sales follow the same timeline, setting up a loose set of steps can help you produce content that makes sense, given where your customer is in the process. For example, if they are in the research phase, they would be more interested in educational content. If they are in the inquiry phase, they may seek informational content. And, if they are close to buying, promotional content could be just what they need to make the purchase. 
While it may sound overwhelming and time-consuming, solar email marketing doesn't need to take up all of your time and resources. Automation is a significant asset that comes with email marketing and email marketing software. Automation is a tool that allows for the right content to be sent at the right time to the right people. This can help you capitalize on high-value interactions without even having to think about it. In addition, email automation is very customizable depending on your solar business's needs. For example, if you're looking to complete more purchases, consider automating an email that sends out once a customer visits a "get a quote" page. 
Aside from using email marketing services for increasing potential interaction conversion rates, its functionality can also help keep your customers informed on recent updates and news about your solar company. Successful email marketing offers the ability to produce and share relevant content directly with the customer. But be careful; there is a fine line between keeping your solar customers updated and informed and sending too many emails to where it becomes spammy. Remember, selecting effective and customized content is better than opting for a high volume of generic copy.
Successful businesses are the ones that have customer loyalty. One of the best ways to grow your solar business is through word of mouth and customer references. Email marketing can help your current customers become brand ambassadors by incentivizing them to share the products they love. Clients who are happy and confident with their decision to invest in solar can act as first-hand sales reps to their friends and family. Ultimately, using email marketing to reach out to loyal customers who have made multiple purchases or referred multiple people can give you irreplaceable and genuine advertising content. 
Work with the Experts for Your Solar Email Marketing
You have worked too hard on your solar business to let it go to waste by making poor marketing choices. Email marketing is a proven, low-cost marketing strategy that can produce short and long-term success. Choose the experienced marketing professionals at Rello to help you maximize your email marketing reach and grow your solar business to its full potential. 
Fill out our form and a member of our team will be in contact soon. Let's discuss your marketing needs and see what RELLO can do for you.
Was this post helpful? Share it online.